Break The Silence End The Violence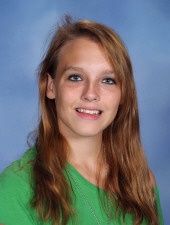 JROTC's annual Domestic Violence Walk will take place on Oct 18th at 2:00 P.M. on the track/football field. 5th block teachers have the option to attend with their classes. Shirts will be for sale on now until October 18th  for only $10. 
"Our goal is to make the issue more visible in the school and community in ways we haven't in past years. It is an important issue so by making T-shirt's, Resource posters, and expanding it beyond just the walk we are hoping more people will be informed" Cadet Lt Col Marie Burks said. "We are also raising money to donate to the Women's Center for Advancement which is something we have never done before and we are happy to be able to directly help survivors of domestic violence. " 
Nearly 1.5 million high school students nationwide experience physical abuse from a dating partner in a single year. 
"The Domestic Violence Walk began in 2013 after Benson JROTC Cadet Melanie E. Koontz was killed by her boyfriend in a domestic violence incident. The Domestic violence service learning project is done annually by the Benson JROTC Cadets in her honor of her memory and to support those individuals who may be victim of Domestic Violence." Retired Army Col Dwight Lydic said 
The walk it has created more awareness for domestic violence  
" The goals of the walk are awareness of dating violence; remembrance  and honor of Ms. Melanie Koontz. Said Retired Army LTC Michael DeBolt "to also bring community awareness to dating violence"  
"There will be a representative from the WCA here as our guest speaker" Lydic said 
The City and the Women's Center for Advancement Promotes the walk yearly and usually there is at least one news station present