Once on this Island Spirit Week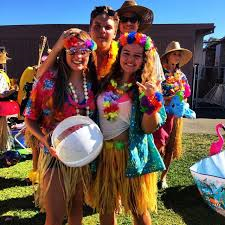 Jade Purdy , Photojournalist and Web Master
March 17, 2020
Spirit Week is just around the corner, starting March 16th until March 21st.
Monday– Asaka: Mother of the earth. Wear green or floral patterns.
Tuesday– Agwa: God of water. Wear blue and white.
Wednesday– Erzulie: Goddess of love. Wear red, pink, or love inspired outfits.
Thursday– Papa Ge: Dark side. Wear black or dark colored clothing.
Fun Friday– Tropical day.
Be has fun and creative has you can for Spirit Week and be put in the yearbook for best Spirit Week outfit.