FAFSA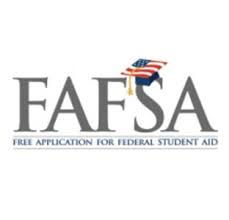 Jade Purdy, Photojournalist and Web Master
January 15, 2020
From December 5th, 2019 until February 27th, 2020 the Counseling Center will hold a weekly drawing.
Seniors who complete their FAFSA will be entered to win a $5 gift card to one of these places: Bucky's, McDonalds, Walmart, Target, or Scooter's.
Students who would like to check to ensure they are on the list may check with Ms. Cardinale in Room 222.
The Grand Prize will be held in March, the prize is a $25 and $50 Amazon gift cards!