A Wound in the Community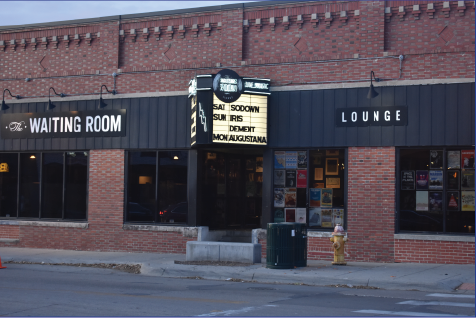 Lately the area of Benson and its surroundings have seen a small rise of gun violence in the area. Student's who attend Benson High School have been shot, while strangers in the Benson area have also been shot at.
However, just a little over about a month ago, one of Bensons students had become a victim of gun violence. This had shocked many people in and out of Benson High School.
Another incident took place in the beginning of August in front of the 'Waiting Room' venue in the Benson area, where a young man was shot to death.
And another right on the other side of the street at 1912 Benson, where a 39-year-old women was injured.
Business teacher, Espen Sandnes had thought of a plan that could raise money for families in the local area who are victims of gun violence.
"My senior class stands together in an effort to raise awareness for gun violence," Sandnes said. "We're selling green wristbands that say, '#UniteAgainstGunViolence,' which all the earnings from the wristbands will be directly donated to families affected."
The wristbands were being sold at a starting price of $3, however students and teachers were able to give more as an extra donation for the families.
Senior Abigail Mefford expressed how it's hard for her to see someone close get affected by the violence in the area. Mefford also brought out that gun violence adds another layer of stress for her and other people in the school building.
"The community hurts, the energy changes, and it takes a toll on everybody," Mefford said. "Students aren't focused in class anymore…It creates a whole new wall of stress and pain for the community because once something like that happens, you can't just wish it away."
History and government teacher, Joshua Jablonski, gave a statement about how he is constantly worrying about his students.
"For me as a teacher, there's an underlying fear that I live with that the worst could happen during the school day," Jablonski said.
Many people want a safer and kinder future, and to make that happen, it starts with taking large steps to get them done.
One of the steps to get a future of kindness would be going through one of the stages.
"I know for our community, especial lately, we've been hurting," Mefford said. "The area of Benson has been hurting for a couple of weeks and I think we need to start healing and start changing things in our city, or else, things like this will continue."
Jablonski is frustrated with how the government is dealing with the problem. He explains how there are many solutions to this problem but how there is very little work ethic to solve the problem.
"There is a strong frustration that many people, many people, including myself, feel," Jablonski said. "There are pretty clear solutions that can decrease gun violence in this country, but the people who have the power to enact those solutions would rather represent special interest groups than pass laws that would protect their constituents."
The community will soon have to work together and heal through the tough times. If people would like to see changes in their city and country, they're able to email their local district representatives and mayors.