Weirdgiving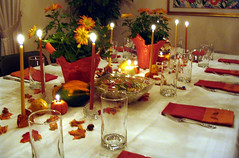 Jade Purdy, Photojournalist and Web Master
December 2, 2019
Benson students and teachers have some unique traditions for thanksgiving, so we call it weirdgivng. Normal people have the traditional turkey and ham, but we have liver, horseradish, Kool-Aid pie, frog eye salad, green bean casserole and bacon wrapped chestnuts.
"Frog eye salad contains pasta, whip cream, fruit, and marshmallows," by junior Audreyanna Gregorio said. A weird combination of food, but all families are different in their own ways and have tremendous traditions. "While my grandfather cooks a big turkey we go out shooting and horse back riding," Gregorio said.
People have heard of pumpkin pie, key lime and cherry pie, but senior Lavander Williams has her own Kool-Aid pie.
" The ingredients are the same as a cheesecake recipe, but with Kool-Aid," said Williams. A weird but delicious treat indeed.
Senior Cole Rutherford had a bad experience with his family food tradition. Thanksgiving day his family makes a butternut squash dish, and at the time Rutherford didn't know what it was, he did regret that later though.
"After I ate butternut squash I ran to the bathroom and threw up, I promised myself I would never eat that again," Rutherford said.
Here at Benson our students are very unique, but we show love to each other no matter what different habits one might have.